Meet Dr. Connelly
Being an orthodontist is extremely rewarding; I have the ability to form a personal bond with a diverse group of patients where we are able to learn from each other. I feel fortunate that I am in a position to help others, and love knowing that what I do has a positive impact on so many peoples' lives. Having had a positive experience with braces when I was younger, I knew that someday I wanted to share the same experience with others.
As patients advance through their treatment, it's wonderful to see their confidence grow. Each patient is seen in their own private treatment room where they can express their concerns confidentially to me and know that I will personally take care of them each step of the way. It is this close interpersonal relationship and the importance of gaining their trust that is essential to an excellent treatment result. I feel lucky knowing that each day I go to work, I will be making someone smile!
Education
Bachelor of Science in Biology - University of Scranton
Doctor of Dental Medicine - University of Connecticut School of Dental Medicine
Certificate in Orthodontics - Albert Einstein College of Medicine/Montefiore Medical Center Orthodontics
Continuing education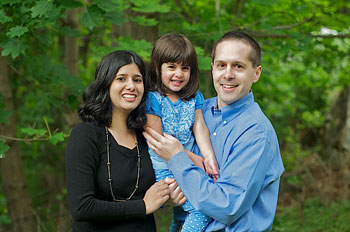 The field of orthodontics is constantly changing, and in order to stay current with the latest technologies, I regularly participate in continuing education opportunities. My patients benefit by being treated with the most up-to-date and state-of-the-art treatment modalities. I am a member of the following professional organizations:
American Association of Orthodontists
Ninth District Dental Society
American Dental Association
Dutchess County Dental Society
Northeastern Society of Orthodontists
Phi Chi Chapter of Omicron Kappa Upsilon Dental Honor Society
Orthodontics is a lifelong passion
I work with patients of all ages - children, teens, and adults - to help each person achieve their individual goals of having a beautiful smile. I enjoy listening to my patients, and discussing with them what they'd like to accomplish during their treatment. When their treatment is complete, I enjoy seeing how happy and proud they are of their new smile, and how much their confidence and self-esteem have grown. I am truly passionate about what I do, and I believe that orthodontic treatment should be fun and rewarding. Everybody deserves to smile.
Outside of the practice
I am originally from Valhalla, New York, and have lived in Dutchess County for several years. My wife, Sejal, and I have one daughter, named Priya. When I'm not at the practice, I enjoy biking, running, playing tennis, and reading a good book! I stay involved in my community by giving presentations at local elementary schools to promote the importance of oral hygiene and dentistry to children so that they get a good start on a lifetime of healthy smiling. I've also had the opportunity to share my love of dentistry around the world by traveling to the Amazon in Peru and providing dental care to patients who had never seen a dentist before in their lives.